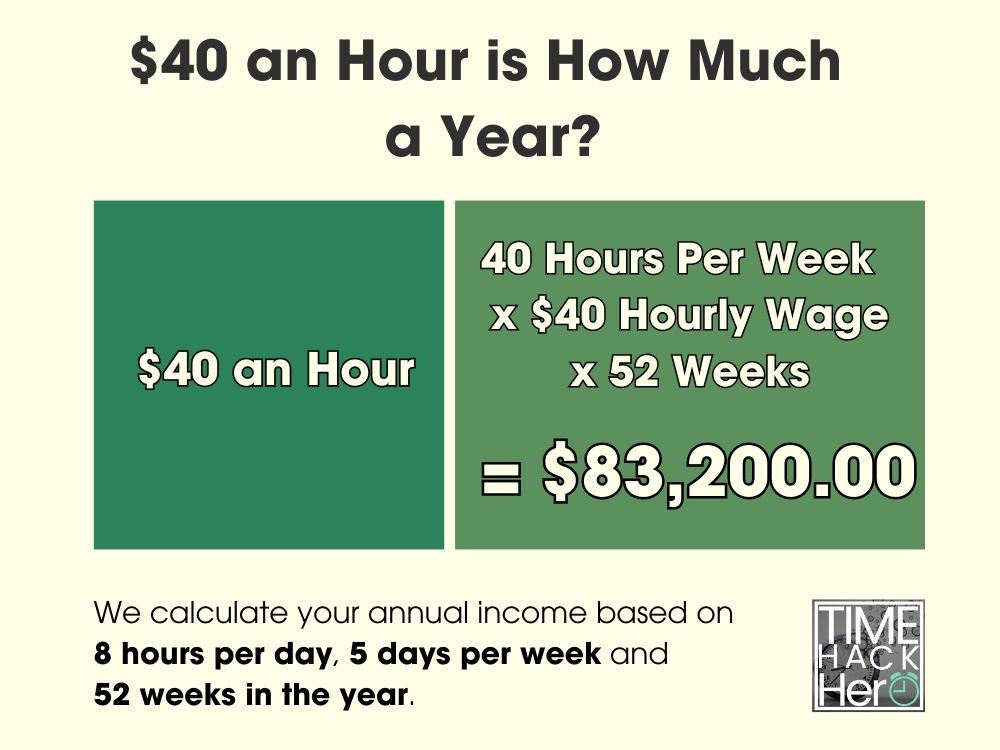 Have you started a new job that pays an attractive hourly rate of $40? Or are you exploring different career options and want to understand the earning potential of a $40 per hour wage? Calculating your approximate annual salary from an hourly pay rate is straightforward, but requires accounting for important factors like hours worked, paid time off, and overtime.
In this comprehensive guide, we'll walk through the key steps for estimating your total yearly earnings if you make $40 per hour. Whether you're an experienced professional considering a role change or just starting your career, read on to find out the answer to the big question: How much annual income can I expect if I make $40/hour?
Convert $40 Per Hour to Estimated Weekly, Monthly, and Yearly Totals
Use this calculator to estimate your weekly, monthly and annual earnings based on $40 per hour and your typical hours.