When earning an hourly wage, it's useful to calculate your potential annual salary. At $25 per hour, your yearly earnings depend on the number of hours worked per week and weeks per year. Factors like overtime, holidays, and taxes also impact your actual take-home pay.
This article explains how to estimate your annual income if you make $25 an hour. We'll walk through the calculations based on full-time and part-time work schedules. You'll also learn how overtime pay and time off affect your total yearly earnings.
Follow along to find out the answer to: $25 an hour is how much a year?
Convert $25 Per Hour to Weekly, Monthly, and Yearly Salary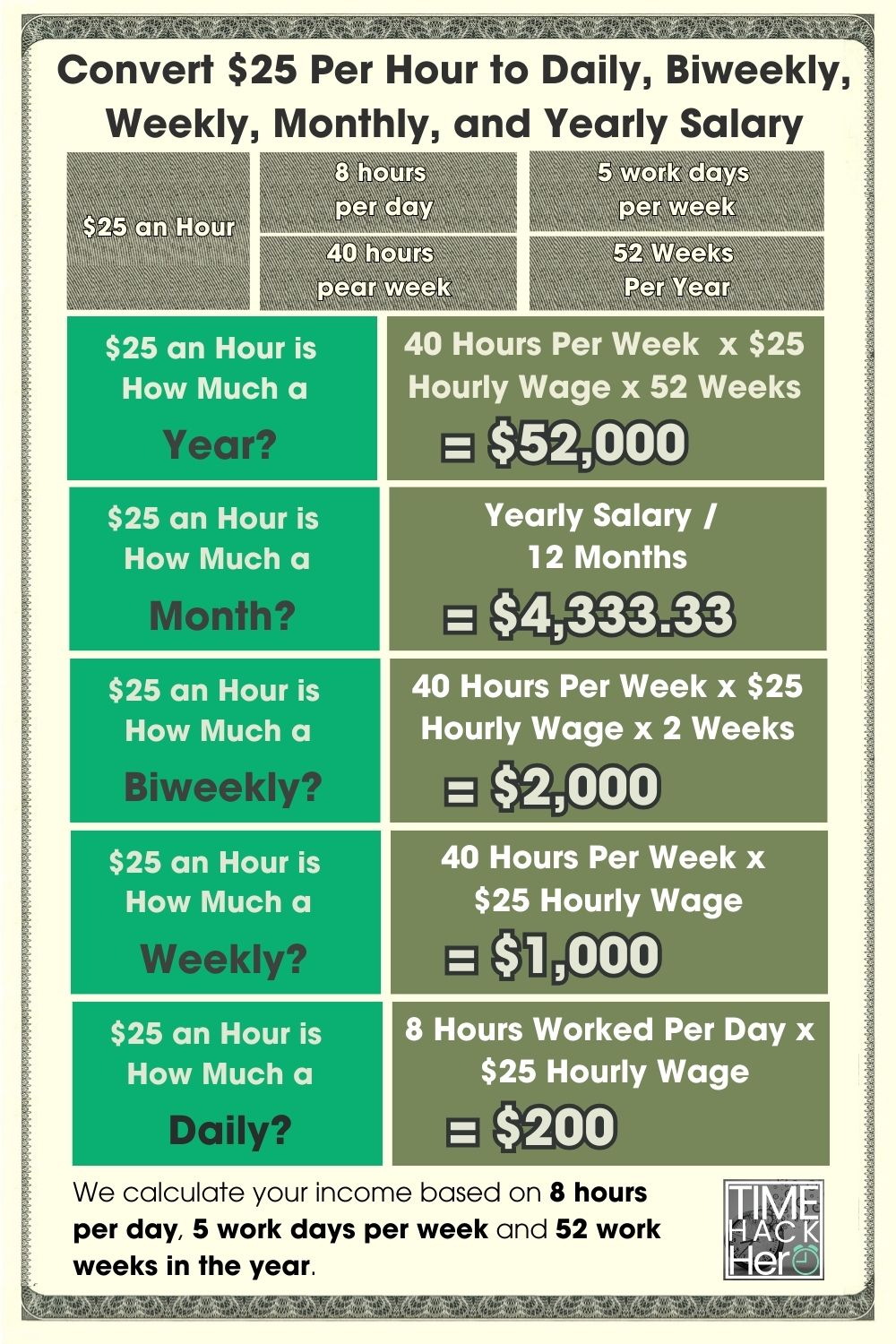 Input your wage and hours per week to see how much you'll make monthly, yearly and more.