Knowing how to convert an hourly wage to annual earnings is important for budgeting and financial planning. In this article, we'll break down the math for determining a yearly salary from $18 per hour.
We'll calculate annual pay for both full-time and part-time schedules. We'll also look at how overtime and unpaid time off impact yearly income at this hourly rate. And because take-home pay is what really matters, we'll factor in tax withholding to see how it reduces $18/hour to an after-tax salary.
Understanding the annual earnings potential of $18 an hour helps you set savings goals, qualify for major purchases, and assess if it's a livable wage. While paychecks are issued weekly or biweekly, planning around yearly income allows for bigger picture budgeting. We'll also look at ways to boost earnings beyond $18/hour through education, skills development, and side gigs.
Let's explore the critical question: how much per year does $18 an hour equal?
Convert $18 Per Hour to Weekly, Monthly, and Yearly Salary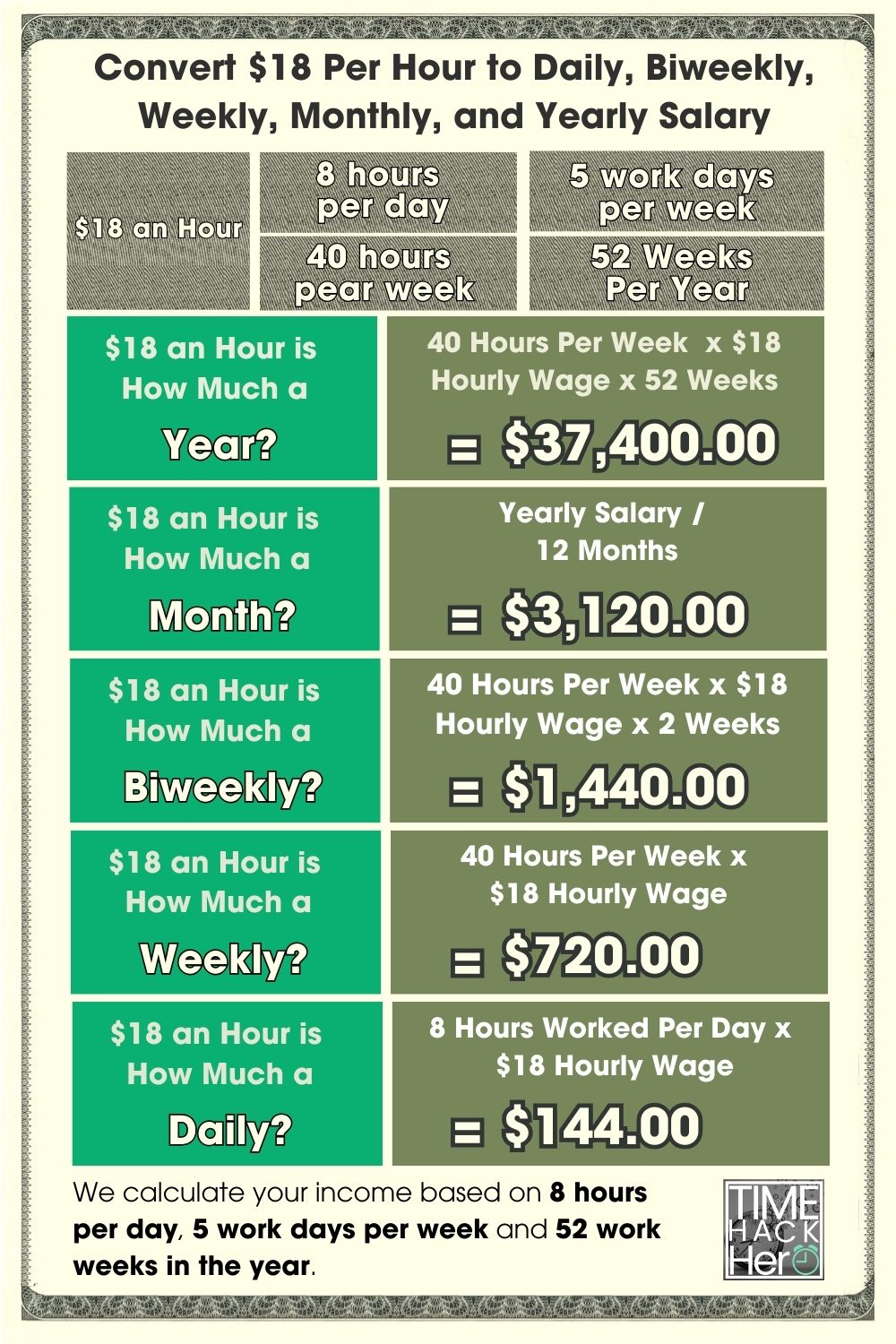 Input your wage and hours per week to see how much you'll make monthly, yearly and more.