With the minimum wage stagnant in many states, workers earning $17.50 per hour may wonder if this hourly pay allows them to live comfortably. While $17.50 per hour may seem like a decent wage, how much does it actually translate to annually? And after accounting for taxes and deductions, is $17.50 per hour still considered a livable pay rate?
In this article, we will calculate $17.50 per hour as a weekly, monthly, and yearly salary before and after typical taxes and deductions. We will examine whether $17.50 an hour provides a good salary by today's standards and what lifestyle it can afford. To do this, we will create sample budgets to evaluate if $17.50 an hour allows workers to cover basic needs, buy a car, or purchase a home. We'll look at the impact of inflation on $17.50 an hour and tips to increase your hourly pay. Understanding precisely what an hourly wage equals annually and after taxes is vital for anyone earning $17.50 per hour. With proper planning, even this hourly rate may be enough to live on.
Convert $17.50 Per Hour to Weekly, Monthly, and Yearly Salary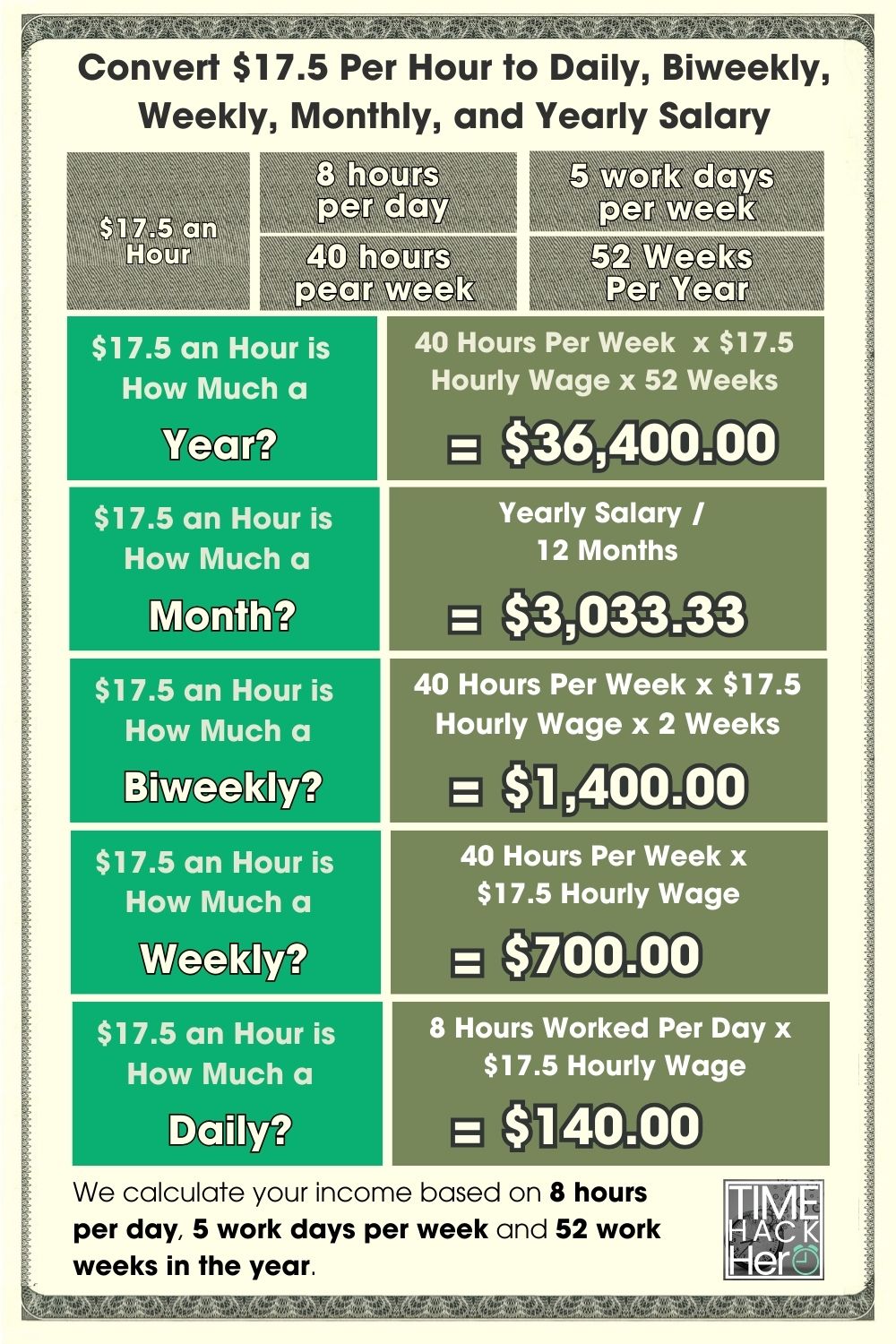 Input your wage and hours per week to see how much you'll make monthly, yearly and more.