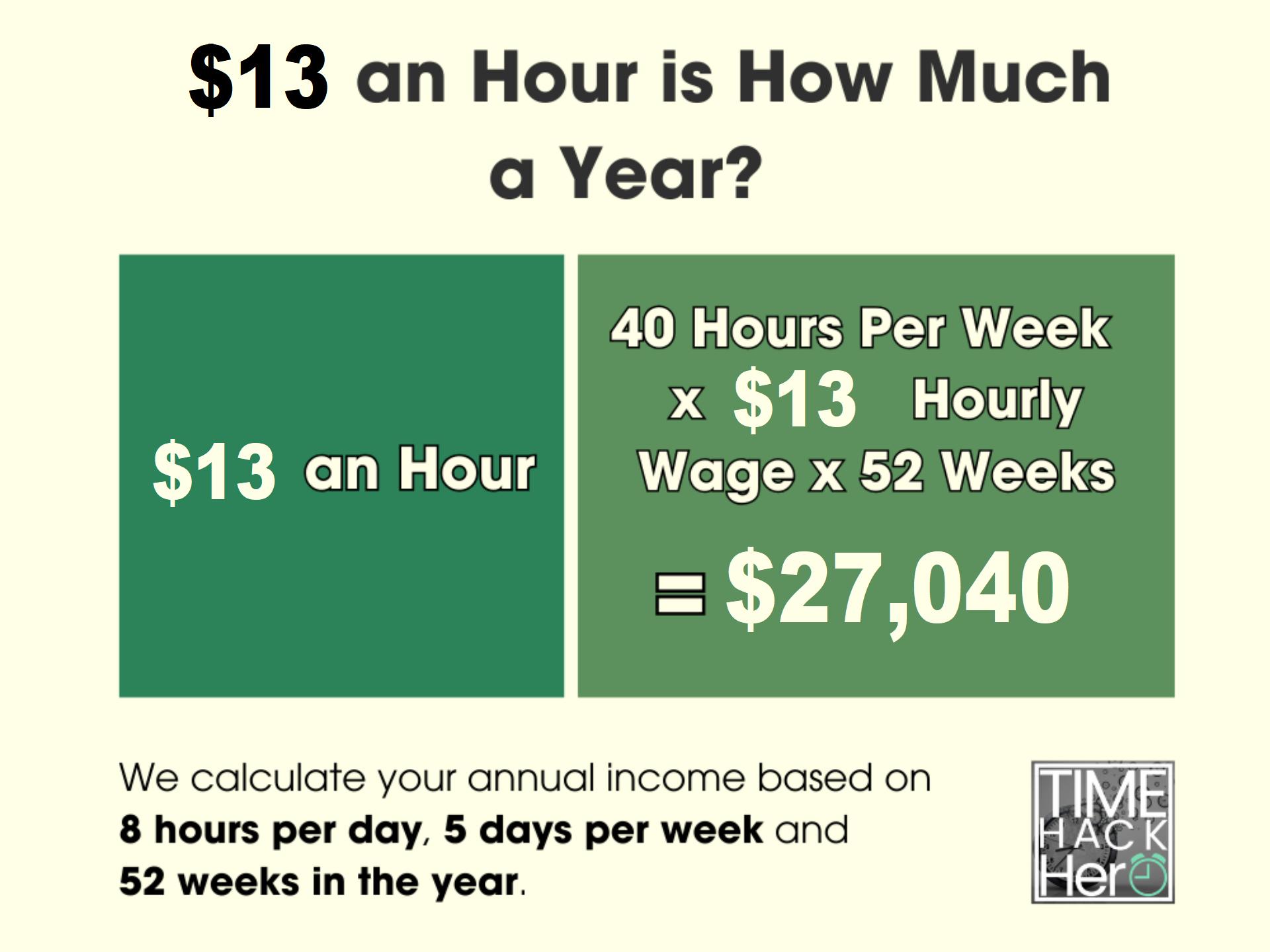 With inflation driving up prices, an hourly wage of $13 may leave some wondering if it's possible to earn a livable income. In this article, we will break down exactly how much annual pay you can expect at $13 an hour based on full and part-time schedules. We will calculate gross yearly income along with net salary after taxes. You'll also learn how unpaid time off impacts actual annual earnings, and whether $13 per hour provides enough to live on. If you currently make $13 an hour or hope to someday, read on to see the annual, monthly, biweekly, and weekly pay that $13 per hour equals before and after taxes. We will look at jobs that typically pay $13 hourly, examine the impact of inflation, provide tips to increase your pay, and evaluate sample budgets to determine if buying a house or car is realistic. The goal is to give you a complete overview of what $13 an hour truly means from a financial perspective.
Convert $13 Per Hour to Weekly, Monthly, and Yearly Salary
Input your wage and hours per week to see how much you'll make monthly, yearly and more.