In an economy with rapidly rising prices, an hourly wage of $70 per hour may seem generous or barely getting by depending on your situation. This article will break down the key numbers to show exactly how much annual and monthly income you can expect at $70 an hour, before and after taxes. We'll calculate the yearly salary for both full-time and part-time work at this hourly rate, factoring in how unpaid time off impacts actual take-home pay. Converting an hourly wage to a yearly salary can be confusing, but we'll outline the formulas clearly. We'll also evaluate if $70 per hour is considered a good salary now and what standard of living it provides. Whether you're weighing a job offer at $70 an hour or want to better understand how an hourly wage translates to yearly or monthly earnings, this article will provide the crucial math. We'll look at typical professions that pay $70 per hour, whether that income allows you to afford major purchases like a home or car, tips to increase your earnings, and more. With inflation rising rapidly, it's essential to assess hourly wages in terms of real annual buying power.
Convert $70 Per Hour to Weekly, Monthly, and Yearly Salary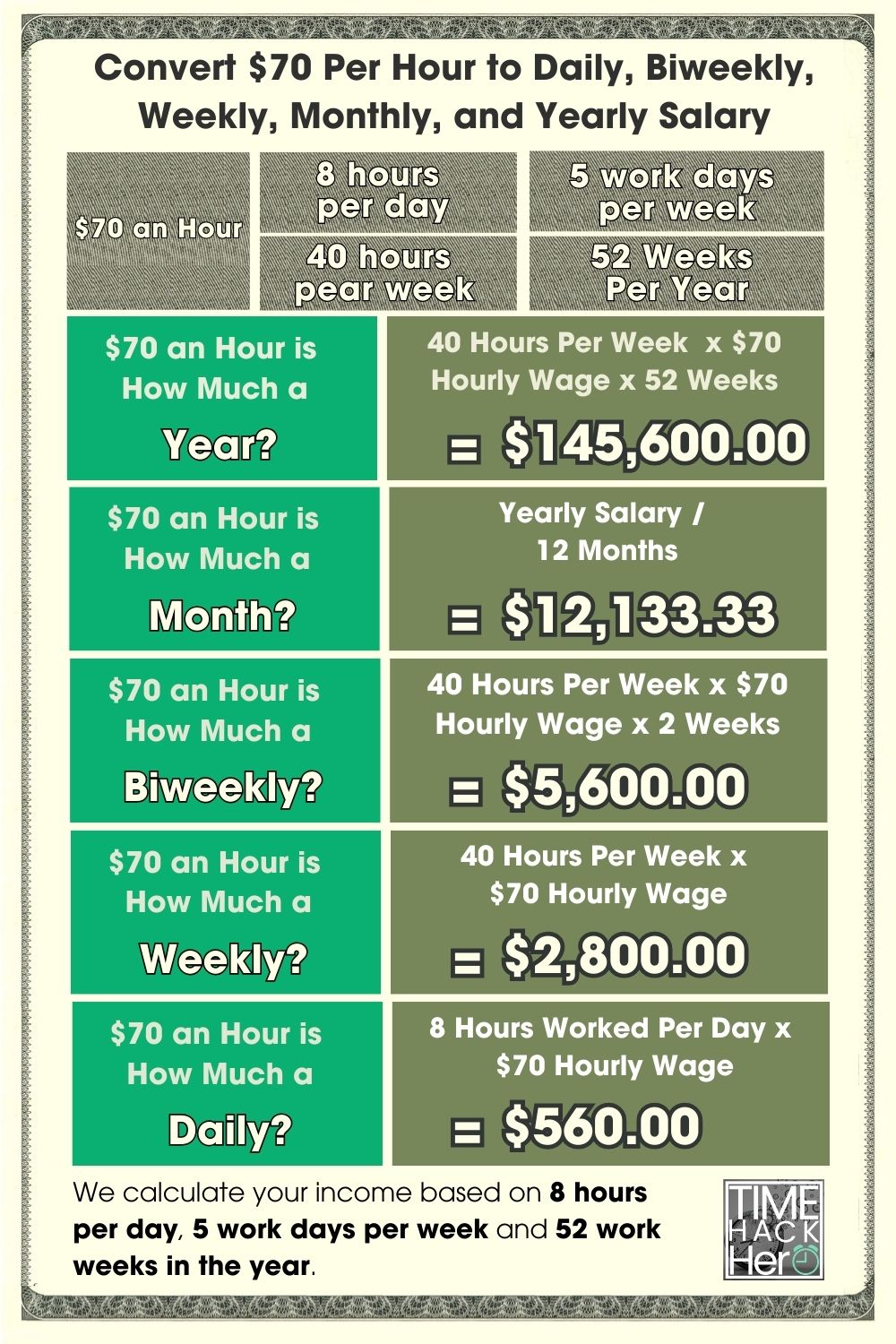 Input your wage and hours per week to see how much you'll make monthly, yearly and more.