For employees and employers alike, converting an hourly wage to its equivalent annual salary is useful for financial planning purposes. In this article, we will calculate the potential full-time yearly earnings for a $59 per hour wage rate, including estimates for part-time schedules and overtime pay. We'll also examine how taxes impact net take-home pay, and what kind of lifestyle and major purchases are affordable at this high income level. While $59 an hour provides upper-middle class earnings exceeding national averages, taxes and inflation do reduce its real long-term value. Understanding the annual, monthly, biweekly, and weekly salary equivalents of $59/hour gives helpful perspective on both pre-tax and post-tax spending ability.
Convert $59 Per Hour to Weekly, Monthly, and Yearly Salary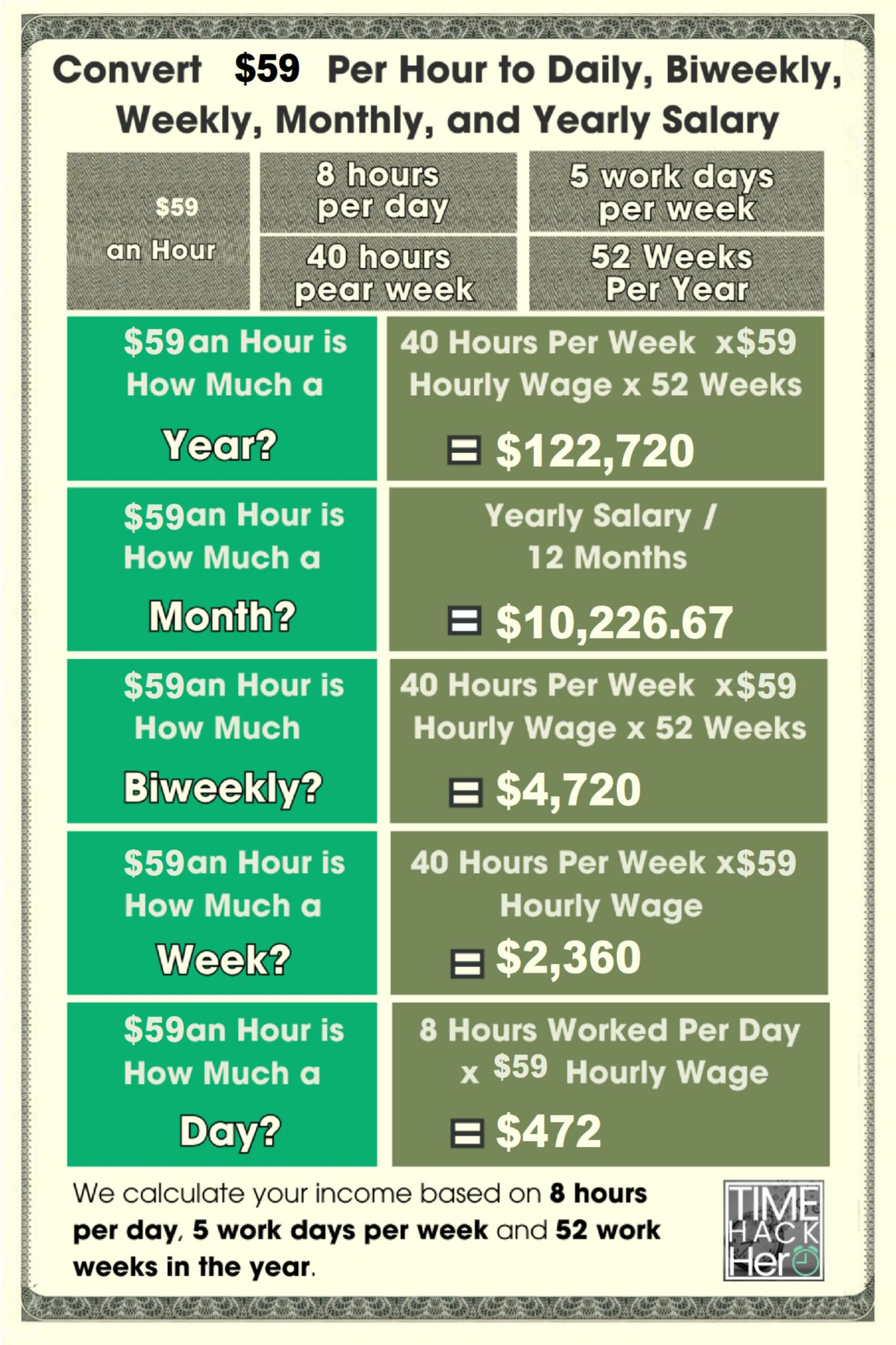 Input your wage and hours per week to see how much you'll make monthly, yearly and more.